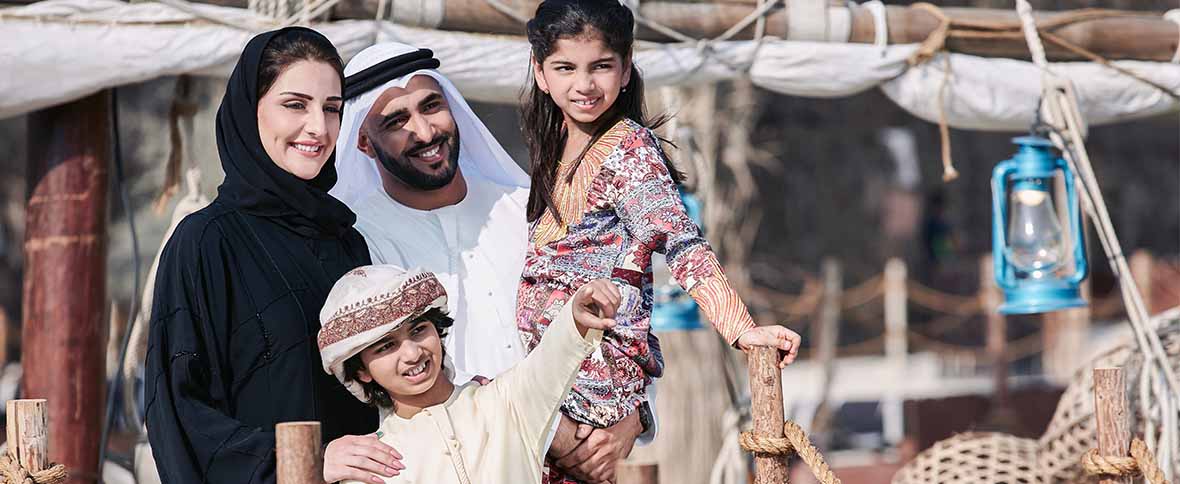 The late Sheikh Khalifa bin Zayed Al Nahyan issued a law establishing the Family Care Authority (FCA) as an independent entity with full legal autonomy. It Is an affiliate of under the Department of Community Development (DCD) and is tasked with advancing the quality of life for families in Abu Dhabi.
The Authority was established in Abu Dhabi to provide specialized and centralized services in response to families' needs in the emirate. It achieves this by consolidating efforts after studying the circumstances of Abu Dhabi's families and the services distributed across several authorities relevant to the social sector and related to family care. By creating a single point of contact, FCA builds an integrated governance model to manage family cases, thus shortening the time needed for beneficiaries to complete the process of obtaining social services provided by various taking into consideration all family members and relevant stakeholders interests and status . Through this model, FCA achieves the social sector's ambitions.

The authority will replace Dar Zayed for Family Care, and it will exercise the functions of the Abu Dhabi Police Social Support Centres, and the social function of the Social Care and Minors' Affairs Foundation. The centralization of work by FCA will enhance capabilities, foster integration, and build a strong and sustainable ecosystem for knowledge exchange. FCA will be responsible for creating a unified database and record for all beneficiaries.

The establishment of FCA follows an evaluation of the existing processes of the beneficiaries' journey in Abu Dhabi, and is based on services distributed across several relevant authorities in the social and public sector in the field of family care.

It aims to achieve the highest quality standards in line with previously adopted policies, thus ensuring access to the governance model while managing family cases and providing them with proactive services after studying and identifying their needs.